The concept of Chef Beto Quiroz and his talented team, Bravo Peruvian Kitchen, celebrates the rich culinary diversity of Peru and brings an exciting exploration of this multicultural cuisine to South Florida.
Bravo Peruvian Kitchen honors Peru's deeply rooted and diverse heritage including its native Criollo, Chinese Chifa and Japanese Nikkei Cuisines. The Restaurant ranks consistently as a top Peruvian dining destination and has won awards from the New Times and Sun Sentinel numerous times.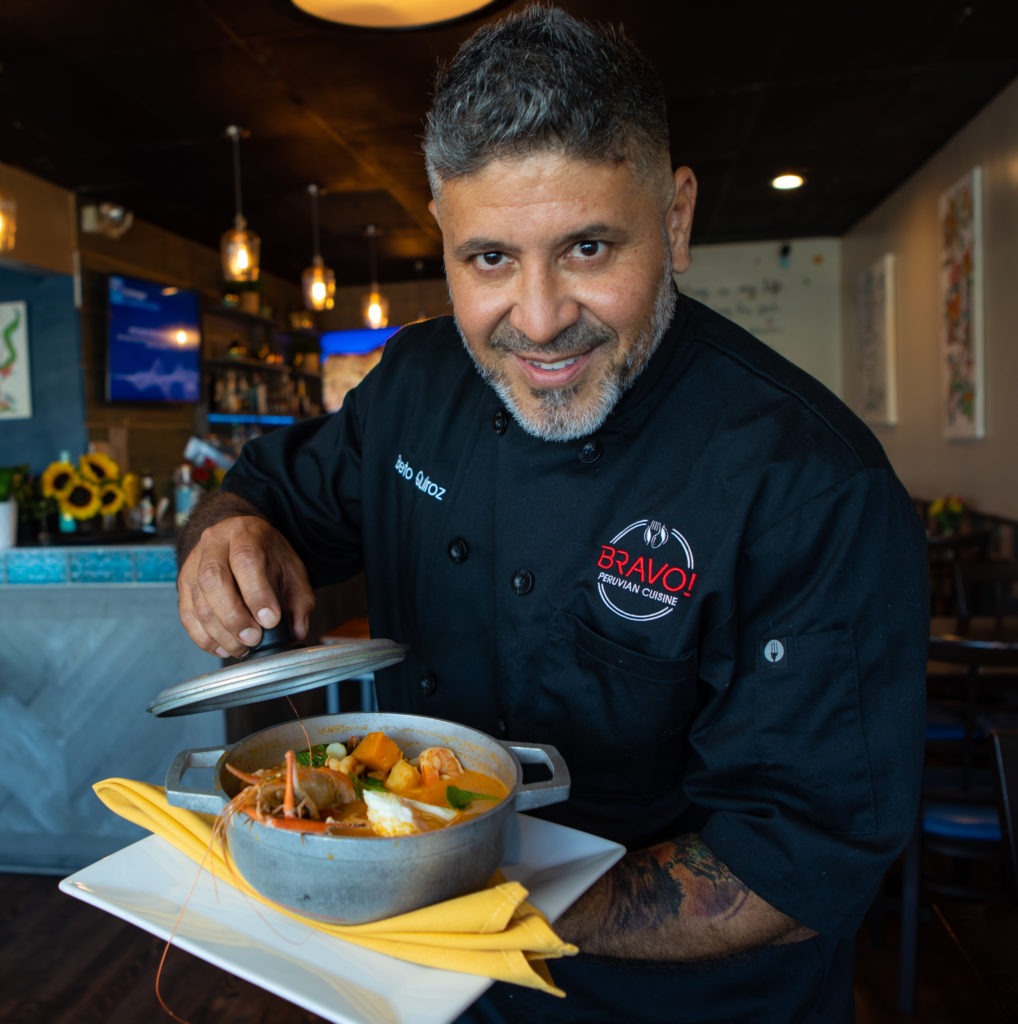 Bravo welcomes you to discover Chef Beto Quiroz and team's unique take on authentic Peruvian cuisine, an intriguing amalgam of traditional and innovative dishes that are in a word, unforgettable. Bold Flavors, heady aromas and the buzz of excited diners take you on a sensorial journey that is anything but everyday.

Bravo Peruvian Kitchen is open for Lunch and Dinner Monday to Thursday from 11 AM to 10 PM and Friday and Saturday from 11 AM to 11 PM. Open Sundays for Breakfast, Lunch and Dinner from 9:30 AM to 10 PM.